January has been a strangely brutal month. In terms of time to write, I have had none. Yet I still have deadlines and shit.
Well...
Is it that I haven't had
time
to write, or I haven't felt like it? Let us examine the evidence.
The day still seems to have twenty-four hours, and let's remove those pesky four to eight where I'm asleep, we still have a decent chunk of change left.
Right?
Right.
However.
Subtract any day that I have to leave the house - guaranteed I'll be too distracted/tired to do any work. Any day I have to go to my locum. I might write a few sentences at work depending on how needy my coworkers are feeling that day (turns out I'm the office shrink). Unless I have a LOOMING deadline, I'm out for the count as soon as I get home.
If something crazy happens I might spend every minute on twitter keeping up with it. And January been
CRAZY
.
So yeah, I think we can decently diagnose my problem as focus... or lack thereof.
Look at my blog, I almost didn't make my own New Year's goal of writing two posts a month.
Two
!
You see how bad I'm doing?
In my defence, January is not only school opening time, but it's also my son's birthday month. And this year he decided he wanted a house party...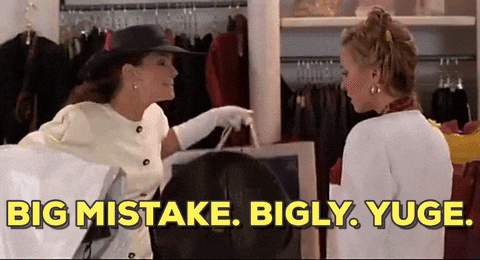 I wasn't the only one hit with January blues. One of my clients is just flailing, not giving me work which ugh. One other is just being difficult...they gave me a plotline, I wrote the first milestone and now they want to change certain plot points and want me to rewrite...for free!
I mean, have you ever heard such garbage?
Maybe fresh-faced just-starting-out, not-really-confident-about-her-work me might have done it. Unfortunately for
everybody
, they're dealing with fuck-your-job-I-can-get-another-one me. I know for a fact that they need me more than I need them. So we're at an impasse.
My bank balance is crying, but principles.
So in this colossal fuck up, that is January, you can imagine how little book marketing I've done. Even posting on social media has become a challenge...not helped at all by Instagram's refusal to let third parties post on my behalf. I cannot schedule posts anymore.
Isn't that some bullshit?
That said, I've learned a few precious lessons from this whole Charlie Foxtrot.
1. You gain more followers on twitter by being an ornery take-no-prisoners bullshitter who likes to argue with racists and bigots than just being your own milder mannered retweeting self. I don't understand it. I've been taking my mood out on twitter and I just keep getting more followers. I don't even want them on that account. It's my rachet account, not my book one.
2. Sex cells. That's my new twitter name. My old one was 'let the vagina have a monologue'. I suspect about half of my followers are due to my twitter names. Which just shows their ignorance because they come from Janelle Monae's Magnum Opus, Dirty Computer and have very little to do with being sexy or available. My next twitter name will be 'I Grab Back'. Look out for it in 2020. We outchea.
3. Phew! And this is important so listen up. There's nothing more potent than a cosign. You want to sell anything? Books, music, yourself? A cosign from a well-known person in your field is worth its weight in gold. You're not gonna become an overnight sensation all of a sudden, but you will move product. Yesterday, I answered a tweet where a well-known writer was asking for other less well-known writers to tweet their book links at her. I did it. I got book sales overnight.
So a month of social media posts daily vs. one cosign...
Take the cosign.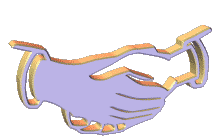 Sigh.
I guess we have to talk about Kobe Bryant now huh?
I can't say I was a fan; I just knew he existed like everyone else on earth. So I can't tell you why my heart sank to my shoes when I gave myself a five-minute break from writing on Sunday night, clicked on twitter to pass the time and found that Kobe Bryant...and RIP were trending worldwide. Like, the only thing trending.
I immediately began to shake my head in denial. My mind was scrambling for other explanations even as my eyes were flying down the TL trying to find out what happened. It was like 1am in the morning. My son was in the sitting room on his phone, I'm in the office knowing full well I had to be at my locum the next morning but not going to sleep and there are reports that Kobe Bryant was dead.
Nothing was making sense.
So anyway, twitter was quick to give me all the details and I just stood up, went to the sitting room and hugged my son for ten minutes.
For me and my family, death is the boogeyman that always strikes suddenly. We live in the awareness that every moment is precious and that's why my son and I don't fight for longer than ten minutes and why we always hug if one of us is leaving. You just never know.
Still and all...this was a shock to the system.
Then it got worse.
Not only him, but his daughter as well, was dead.
Fuck. Right?
Did you think you had problems this January? You do not.
Of course, in a struggle to make sense of it all, the conspiracy theories have begun. Including that LeBron James sacrificed him to surpass his record.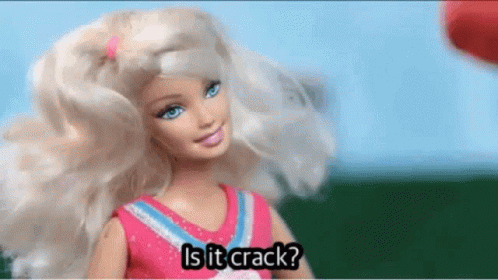 The comments being left on his Instagram are nothing short of cruel and crazy.
People are also looking back on his life, and seeing 'signs'. I'm not dismissing them - there definitely is more going on in this world than is found in my religion. And in the attempt of making sense of death that seems arbitrary and senseless, we grab for what we can find. In this case, it's a video of Kobe's last game.
In which, the number 41 apparently featured in various ways. Can you find them for yourself?
I prefer to make sense of things another way. By looking for the good, for the lesson, I can learn from his life or his death. And for me it is a reminder:
- that life is short so make full use of every twenty four hours.
- that it's not the days in our lives but the lives in our days.
- love is the only thing worth having. Everything else you leave behind.
- Everything ends. Make peace with that.
- What will my legacy be?
Nevertheless, all of those lessons simply cover a wound. A wound that gets scabbed over until the next time something hits it and then it's open and bleeding again. The wound of loss, of holes that will never be filled no matter how long ago they happened, of families left broken and devastated. Of the fragility of life.
When something like this happens, its always a shock to the system that misaligns us in a way we never recover from. The shock of Aaliyah's death, of Prince's death, are things that can still unman me. I'm not even going to talk about my mother's, or my cousin's death. The unreasoning anger that still hits me from time to time at my dad for dying...
You just learn to live with the new normal of having these souls absent from the world. Maybe that's what heaven is; a place where these holes are filled.
I saw this post on red table talk from a woman whose son had died. She was asking for someone to give her a reason to live. And I didn't post a reply because I couldn't think of one single reason. You lose your child, what else is there.
Pray for Vanessa Bryant and those other mothers and fathers who are right there right now.
Phew! Okay now that I've dragged you all down with me, let's end this cluster fuck with the blatant display of black excellence that was the Grammys. Alicia Keys managed to give us a way to process grief with music. She was phenomenal. Y'all need to stop hating on this wonderful specimen of humanity. Yes, Swizz Beatz was married to someone else when she met him. They fell in love. Get over it. Hating on her will not fix your relationship.
I'm going to say something that could be interpreted as hate speech but it isn't. It's observing with my eyes.
Black artists are in a league of their own. This Billie person who won all those Grammys even said it herself. "Why? So many other people deserve this more than me."
She might have just been talking but it was 100% facts. Tyler the Creator is in a league of his own. He's not even competing with you ho's. He's in the fifth element with Jaden and Willow Smith.
Gary Clark Jr. fusing reggae and rock was just...*shaking my head*
But their work is barely recognized, instead, white mediocrity is rewarded. I feel sad. I feel sad for white people with their mediocrity and just how small they are. I feel glad that however much dismissal and denial happens, the greatness of black people shines through.
I'm not mincing my words in 2020.