You know I had to.
Well, first of all, I would like to apologize to Shawn Carter for not supporting his hustle legally. I copped the album off the internet. I didn't want to. But Tidal won't even let me sign in so what was a girl to do?
I didn't look for it.
Someone sent it to me.
As soon as Tidal becomes available in Kenya I promise to pay my $9.99 okay?
Happy?
Okay so let's get on with this synopsis already.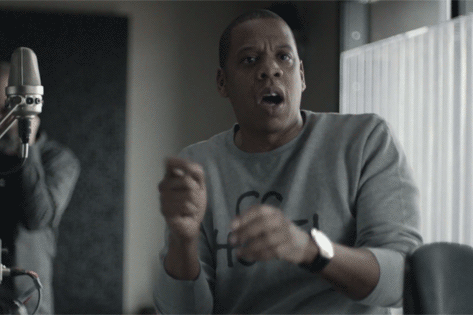 The Story of OJ
Obvs, this is the place to start. I am not a ni**a. I don't even feel qualified to say the word. But this song I feel still applies to me.
Why you say?
Because at its heart this is a story about the powerFUL versus the powerLESS. And all of us have been one or the other at some point in our lives. We like to separate ourselves from people who we feel are 'lesser than' we are. We are better than them because...reasons.
- I'm more educated/intelligent/pretty/light-skinned/dark-skinned/rich/*insert own superiority a.k.a inferiority complex here*
And if you replace 'ni**a' with 'human', the message remains the same. At the end of the day, you're still a human, and people are still people and you're absolutely no better than anyone else.
So check your privilege.
Or more bluntly, get over yourself.
Highlights
I'm not going to go song by song but the story of OJ just needed its own fucking paragraph. The things that struck me about this album were manifold. I got the album after seeing lyrics on Twitter and I was intrigued by the use of language to make double and triple entendres.
In the future other niggas playing football with your son
Pregnant Pause...
Yeah, Hov also said 'pregnant pause' but this particular one is mine;
See that sentence can be taken at face value.
It can be taken as being about Future and Ciara's particular situation.
And it can be taken as an example of what happens if you behave like Future did.
Also, it could just be Shawn Carter's nightmare about losing his family to another man.
Levels.
In one. simple. sentence.
My Inner Creative is envious, inspired and applauding.
My Inner Sapiosexual is aroused.
Moving swiftly on...
"You almost went Eric Benet
Let the baddest girl in the world get away
I don't even know what else to say
Nigga, never go Eric Benet"

I saw some comments on Instagram about how he should have referenced Carmelo Anthony because Lala is looking fine...
My eyes rolled so hard they almost fell out my head.
EVERYONE WHO IS UNDER 25 NEEDS TO SIT. THE FUCK. DOWN. AND REFRAIN FROM MAKING STUPID COMMENTS!
And then Eric Benet's responded with how he is with the baddest right now....
Oh honey..
.
Really? Who made you say that?
Whoever she is isn't even a consolation prize. Just take the L and sit quietly right there in the corner with the other men who failed to grow up in time.
Speaking of men growing up...
Guys? If you want a grown man, you need to find one in his late forties. That's what I'm getting from Kill Jay Z, Family Feud and Caught Their Eyes.
Late 40s people...
Is it sad to know or is it a relief?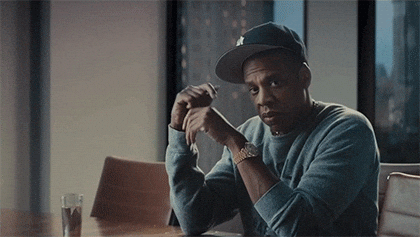 Speaking of Caught Their Eyes
"I sat down with Prince; eye to eye,
He told me his wishes before he died,
Now, Londell McMillan, he must be color blind,
They only see green from them purple eyes,
They eyes wide shut to all the lies,
These industry niggas, they always been fishy,
But ain't no Biggie, no lazy eye, huh,
This guy a slave on his face

You think he wanted a master with his Masters?
You greedy bastards sold tickets to walk through his house,
I'm surprised you ain't auction off the casket,
First of all, R.I.P to Prince.
Secondly, shout out to my family for not being money grubbing leeches.
Thirdly...ouch.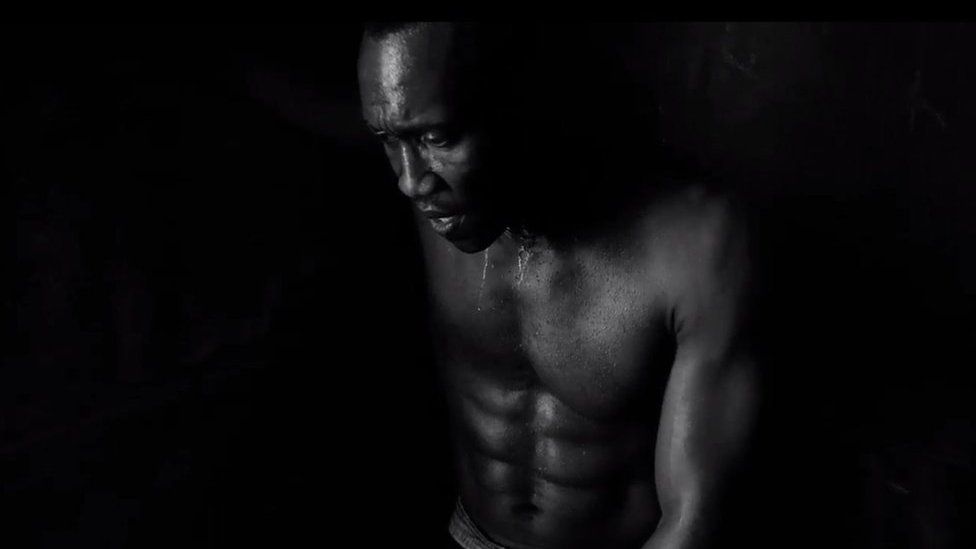 And then there was Moonlight...
Y'all niggas still signin' deals? Still?
After all they done stole, for real?

After what they done to our Lauryn Hill?

And y'all niggas is 'posed to be trill?
This song appealed to me on three levels;
The whole "Ni**a is you stupid?" aspect of it is my aesthetic. My inner intellectual superiority complex was alive.
As an artistepreneur and victim of being fucked by the so-called system, it made me want to find out of the box solutions to getting my product to the market.
As someone who is still kind of mad as hell that Moonlight was cheated out of their moment, I am cheerleading.
And finally although nowhere near finally;
And old niggas, y'all stop actin' brand new
Like 2Pac ain't have a nose ring too, huh
I love that 2Pac is still the SI unit of gangsta-ness. The one true beacon in a sea of fakes.
Also, I'm going to need Young Thug to stop saying he's the new Tupac.
Seriously.
Because he isn't even close.
Can he shut up and sit down.
Now can we move on to the beat?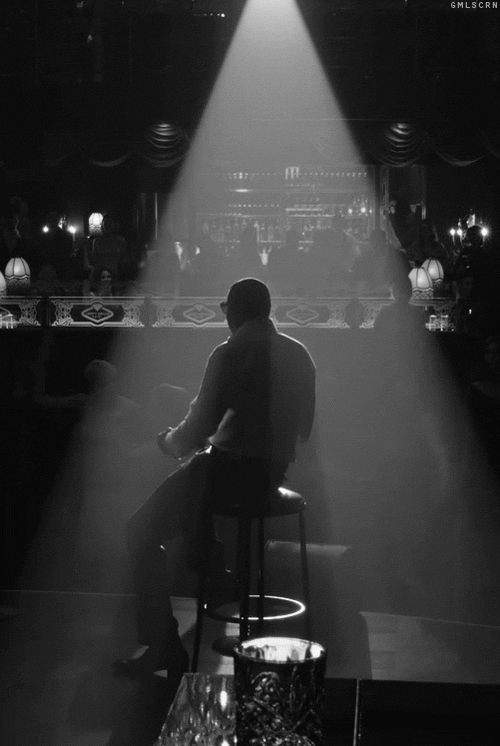 That jazzy, lazy, grown folk flavor to the album had me wanting to drink some cognac and smoke a cigar in a blue-lit jazz bar while the band plays and Hov speaks to me from the stage. As I listened, I was feeling like, "this is an instant classic" and then I read that No I.D had used a lot of beats from classic songs to produce it and I was like, "Oh, that explains it."
It's very easy on the ears.
And then there's Bam.
It reminds me of 99 problems. It has that same feel of being inside the baddest version of yourself and letting everyone know it. Also apparently I really like reggae these days. Is it Rihanna? Is it Bob Marley? Or is it my dreadlocks?
Whatever it is, I'm rocking out!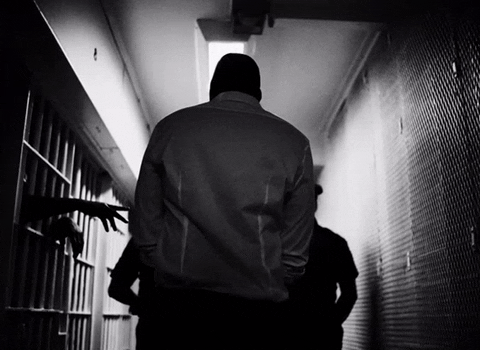 We gotta finish this off with some Hov shade. You know what time it is...