WHY ARE YOU KNOCKING ON THE LOO? A SHORT PLAY
Sounds of knocking...
Annemarie: (ignores knocking; continues to surf instagram)
Persistent knocking.
Annemarie: (looks up) "Yes? Do you want to come in or what because there's only one toilet seat in here."
Person outside the door: Shuffles away.
Annemarie: Mutters to herself about brain dead individuals.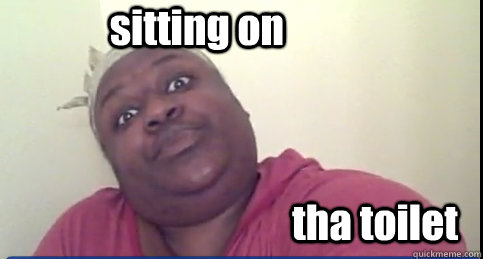 ASK THE CONDUCTOR; A COMPILATION
A bus is calling for passengers so Annemarie gets in and sits down. Person comes to sit down next to her.
Person: Excuse me, is this bus going to random place?
Annemarie: "I came in here same as you. The conductor is over there. You know, that guy who you passed on your way over here?
He
would know."
Person: "Oh. okay."
STOP ASKING ME FOR MONEY; A THINKPIECE
Annemarie walks down the street minding her business. Man dressed in clean clothes and shoes comes up to her.
Man: Madam, could you give me ten shillings please.
Annemarie: Its against my religion to give able bodied men of any kind money.
Man: (comes a bit closer with body language implying he's doing me a favour) Please, just ten bob.
Annemarie: (Walks away because I don't repeat myself.)
Okay, that one I've actually done. More than once. What is up with men and asking random women for money? Where's the lion pride? Where's the self respect?
Annemarie: Ugh, now I have to do something nice to make up for all the mean. I know,
cop a free book.
Your reward for reading all the way to the end.